professionally qualified Engineering Technician
We are proud to announce that Dorina T has successfully passed her Engineering Apprenticeship with West Suffolk College 1 year early and has become a professionally qualified Engineering Technician with the Institute of Engineering Technology.
For us the use of the apprenticeship route has been a great success and we would like to thank West Suffolk College for their support, both to the company, as well as to Dorina.
The course covered all aspects of engineering from health and safety, quality control, manual activities such as producing components using hand fitting techniques, wiring and testing electrical equipment and circuits and producing mechanical assemblies, as well as producing engineering project plans and mechanical engineering drawings using various 2d and 3d CAD softwares.
The theory side covered a wide range of engineering disciplines such as: three phase motors and drives, features and applications of electrical machines, electro-pneumatic and hydraulic systems and devices, mechanical principles and further engineering mathematics.
Dorina Joined us in 2015 as an admin assistant and progressed well.  In 2018 Dorina was looking for a career change and we offered her a role as a CAD Technician and support through an apprenticeship which she fully embraced and has repaid the faith the company has shown in her.  Many of our clients would have already seen some of the work Dorina has carried out over the past 4 years on projects ranging from Hostile Vehicle Mitigation through to Explosive Safety.
Mark C commented that 'Dorina has become an asset to the CAD team and completing her apprenticeship 1 year early demonstrates her commitment to developing her career and to the company.  We look forward to developing the breadth of her knowledge in the security engineering sector.'  He also commented 'Based upon our experiences an engineering apprenticeship route is something that we will certainly consider again in the future as we look to grow the future business needs.'
Dorina also added "I thoroughly enjoyed doing the Engineering Apprenticeship and it has given me so much confidence upon finishing it. The programme which combined practical and theoretical lessons gave me a deeper understanding of the subjects. Every step of the way I have been supported by a team of amazing people who are caring and willing to help.
I would like to thank DJ Goode and Associates Ltd for giving me the opportunity to study and work and for all their ongoing help and support."
Developing a modelling strategy of the most-onerous VCEs with hydrocode software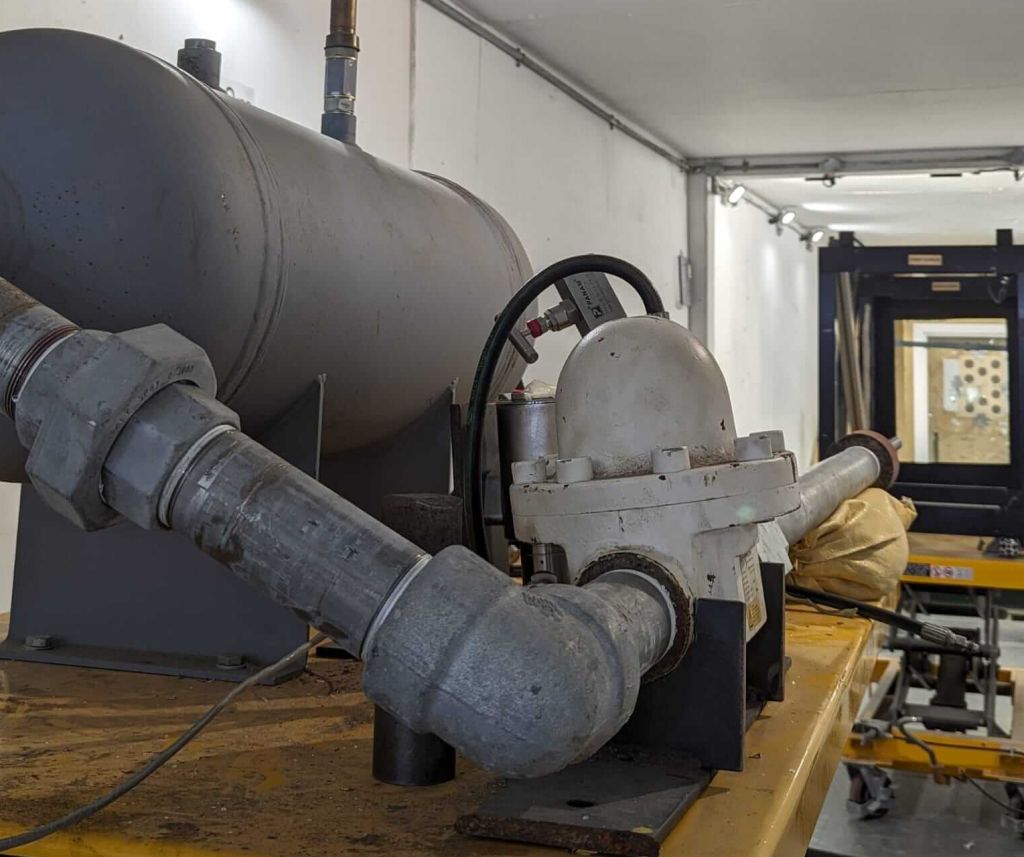 Launching the new iteration of our gas gun, to offer testing to BS EN 14120 methodology, and therefore greatly enhancing our testing portfolio.