Launching the new iteration of our gas gun, to offer testing to BS EN 14120 methodology.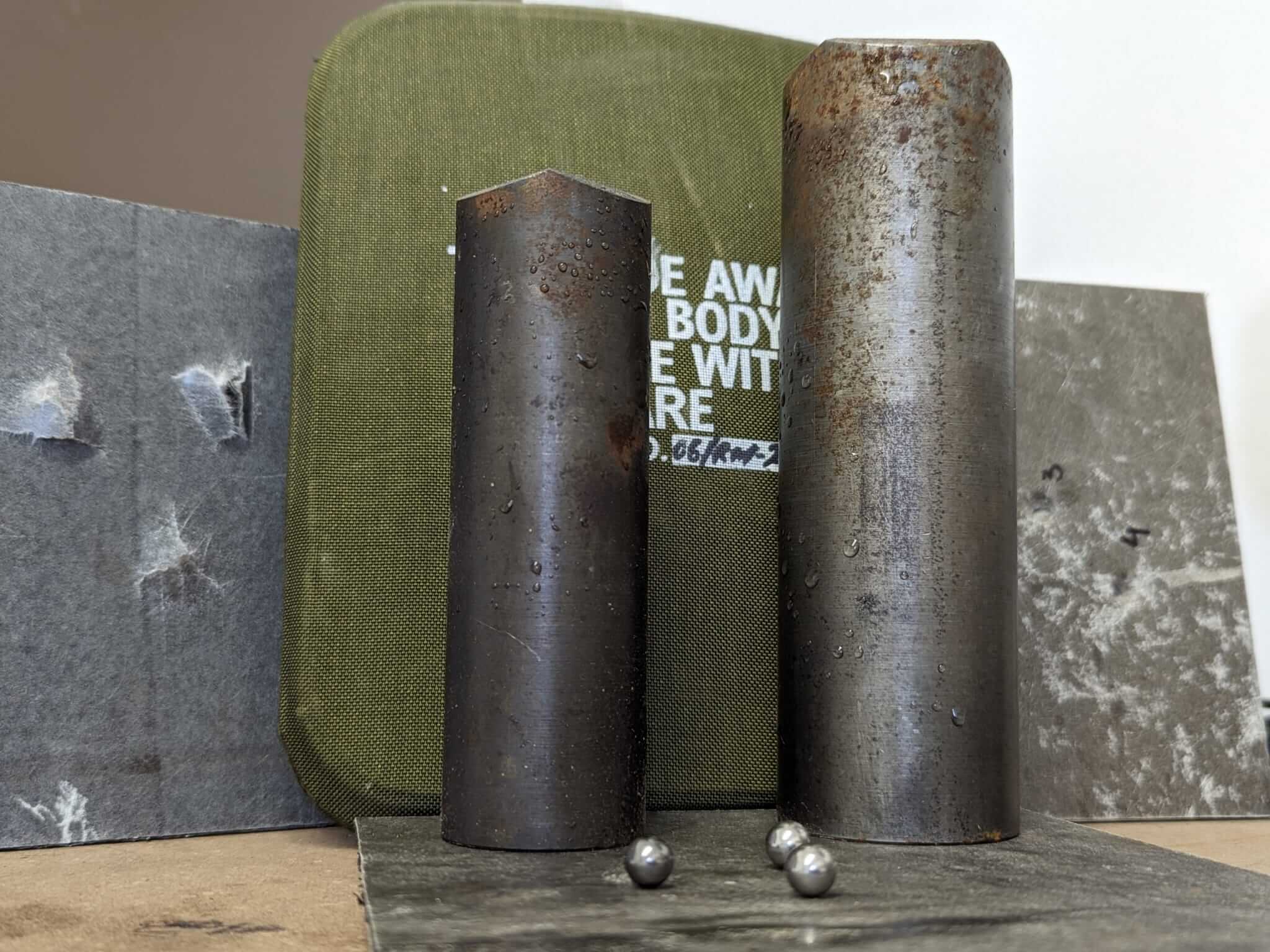 After an initial enquiry to test to BS EN 14120:2015, which is the design standard for fixed and movable machine guards, we decided to investigate how we could improve our existing gas gun so that this test standard was achievable.
The previous gas gun had served us well and was more than capable of carrying out Hurricane testing and certain parts of the BS EN 14120 standard, but for us to be able to carry out this test standard it was clear that modifications were needed.
We are now excited to launch the new iteration of our gas gun, to offer testing to BS EN 14120 methodology, and therefore greatly enhancing our testing portfolio.
The new version incorporates a much larger pressure vessel enabling much greater velocities, and a much larger range of projectiles. The trigger valve can be controlled electronically to give more control over trigger times.
Together with a large variety of barrels and attachments, we are now in the position to offer a much greater industrial testing capability that runs neatly within our current ballistic and blast testing department.
The development of our Gas Gun shows our commitment to listening to our customers needs and developing these ideas into real and workable solutions so that the customer can rest assured that their product is tested to the highest standards.
Developing a modelling strategy of the most-onerous VCEs with hydrocode software
We are pleased to announce that we can now offer the much larger .50 caliber BMG round.