Increasing our Ballistic testing capabilities
we now offer the much larger .50 calibre BMG round alongside the traditional ammunition calibres.
We are pleased to announce that, in addition to the usual (and not so usual), ammunition calibres we have traditionally used we can now offer the much larger .50 calibre BMG round.
The move to upgrade to .50 Cal. marks a very exciting time of innovation and expansion of our ballistic testing capabilities. It is also in-line with our ethos of continuous improvement and client satisfaction.
The much larger .50 calibre BMG round can be offered in both NATO Ball round and Armour Piercing and against both soft and hard targets, greatly increasing our testing capabilities.
The decision to offer the larger sibling to the usual calibres came after consultation with existing clients and from new enquiries and we are pleased to say we have listened and invested both in the Range enhancements and in our Proof Gun to enable us to service our clients needs, new and existing.
The upgrade to .50 Cal comes from listening and innovating, on behalf of our clients in order to give the best ballistic testing experience possible. We are always looking to push our testing capabilities in order to offer the most comprehensive service we can possibly provide to our clients.
Developing a modelling strategy of the most-onerous VCEs with hydrocode software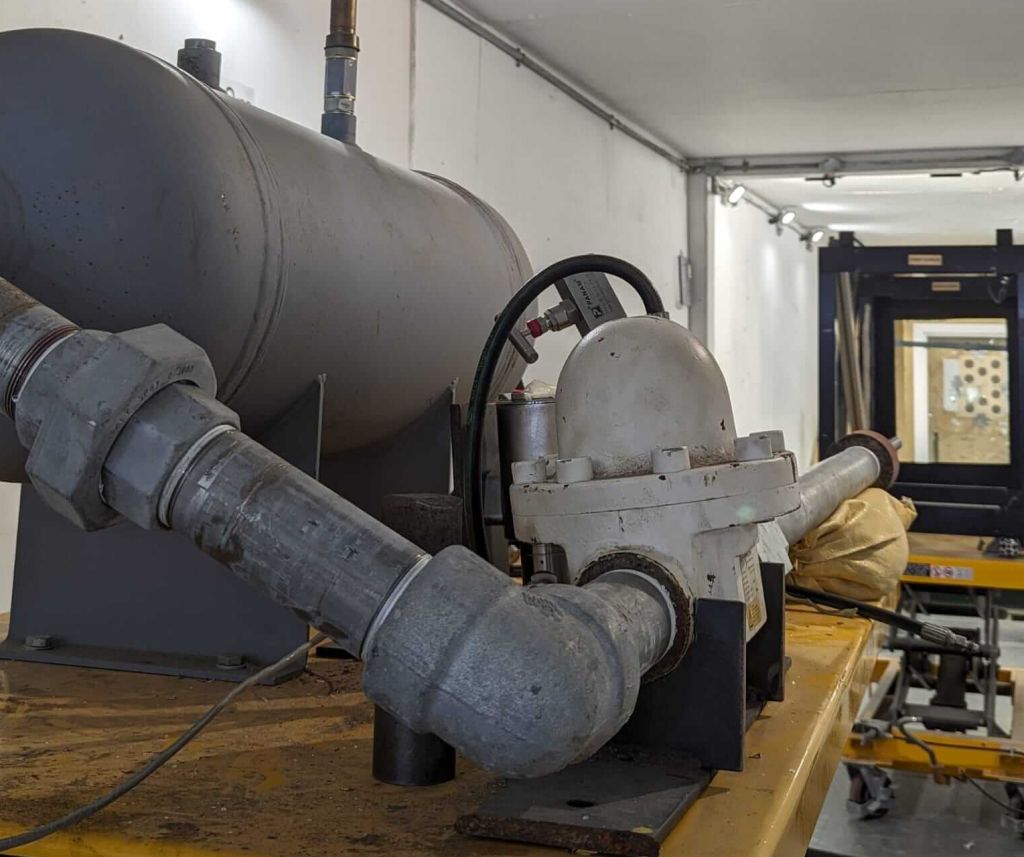 Launching the new iteration of our gas gun, to offer testing to BS EN 14120 methodology, and therefore greatly enhancing our testing portfolio.