Creating awareness of becoming a structural dynamics engineer
Sarah P, Senior Engineer, recently visited Epispoki Primary School in Cyprus.
She engaged with the children in years 4 and 6 and to create awareness of Engineering as a profession.
Sarah delivered a presentation that introduced the different types of Engineering and went on to discuss different types of structures and how structural frames achieve stability.
She then challenged the children to build the tallest tower they could using raw spaghetti and marshmallows using their knowledge about frames and their stability.
Since joining D J Goode, Sarah has developed her knowledge of dynamic structural engineering and the analysis and modelling of structures subject to blast loads to enable her to design and analyse a range of structural components.
She has worked on a wide range of international projects located in Europe and around the globe which have required dynamic analysis of various structural elements, including facades and blast resistant doors.
In addition to blast design, she also has an excellent knowledge of ballistic firing ranges and MOD training facilities, explosive storage and licensing and has experience in Hostile Vehicle Mitigation (HVM) strategy.
Sarah is a chartered Civil Engineer and is working towards membership of the Register of Security Engineers and Specialists.
This was a great project for us to be involved in and we'd like to thank Sarah for her time and enthusiasm during the visit. It looks like the children really enjoyed the activity and hopefully we have sparked some interest into considering engineering as a profession.
Sarah P.  Senior Engineer
Developing a modelling strategy of the most-onerous VCEs with hydrocode software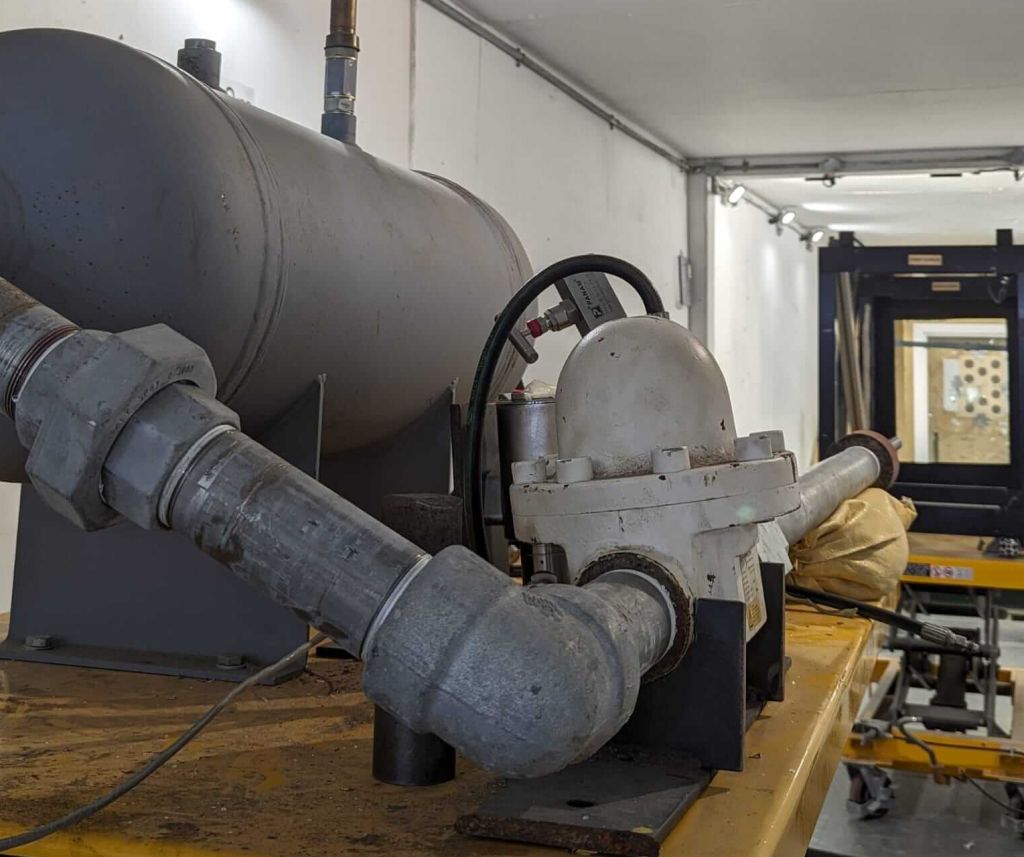 Launching the new iteration of our gas gun, to offer testing to BS EN 14120 methodology, and therefore greatly enhancing our testing portfolio.